Time-traveling in a Character's Life By Steven L. Shrewsbury   In my new novel, KILLER OF GIANTS from Seventh Star Press, my Keltos warrior, Rogan is about twenty four. I mention this because he was near to seventy in the BASTARD trilogy I wrote with Brian Keene. Seen in those volumes, Rogan was gray, scarred, physically and into his soul, yet covered it with harsh bravado and a lifetime of hard lessons. Of course, I decided to explore just how some of that jaded nature originated.   In KILLER OF GIANTS Rogan is a ruthless fighter, the last survivor or a war of Kings set in the cradle of civilization, yet he is, as my dad would've said, "still wet behind the ears." He trusts more than he should and it comes back to haunt him. His mind hasn't quite caught up to the reality of an unforgiving world, both from the touch of humanity and the grip of the supernatural.   However, as seen in the BASTARD books, Rogan cares for his own blood, but not much for anyone else's. When he escapes the battlefield (after meeting future lifelong friend Thyssen), Rogan tries to find his father and sister, sold into the clutches of the rulers of ancient Irem. He doesn't want his aging father to die in a war as a conscripted soldier, nor see his preteen sister used as fodder for the harem of a Nephilim in Irem. Rogan gives a damn about his own kin, but whatever gets in his way, be it Chimeras, Gorgons or a company of soldiers sent to kill him, not so much. Brutal and pitiless, true to his core and upbringing, Rogan cuts a swathe through the book. Some lessons he learns are punitive, but hopefully, entertaining in the realms of fantasy tales.   A reader asked what's next. Will I tell the next tale in Rogan's saga after KILLER OF GIANTS or will I say what happened after the forthcoming CURSE OF THE BASTARDS (out this summer) to the aged Rogan and Javan leaving the land of Nodd? Well, the next look at Rogan from me is a solo novel called BLADESPELL that does follow the events in KILLER OF GIANTS. That book is sent in Africa, but I digress. I do have two novels sketched out that take place after CURSE, but will get to them in time.   Why not in order?   Robert E. Howard once said he wrote the tales of Conan in the order Conan told him them. In the first, he in King of Aquilonia, probably in his 40s and the next yarn, he is much younger. I intend to fill in the spaces for Rogan as they come to me. I oft had Rogan refer to things in his youth as an elder combatant, because, well, I knew what happened and figured in time, I'd let everyone else know who wondered. Howard used to do this with Solomon Kane, the reflective nods (ala referring to him being a galley slave for a time and knowing Drake). Perhaps he planned to go back and tell those tales, but alas, he did not.   I'm going to fill in the blanks on Rogan because they are coming to me, out of sequence, and clashing with other characters I write about.   Folks might task what order do they need to read these works in? KING OF THE BASTARDS and THRONE OF THE BASTARDS need to be in order, but when CURSE OF THE BASTARDS arrives, it's more of a separate tale. I've written KILLER OF GIANTS and BLADESPELL to be standalone works, but they are easy to understand from each one to the next with characters and storyline.   So, please check out these novels. I've been told they are a tad violent and rude, but so is Rogan. Enjoy.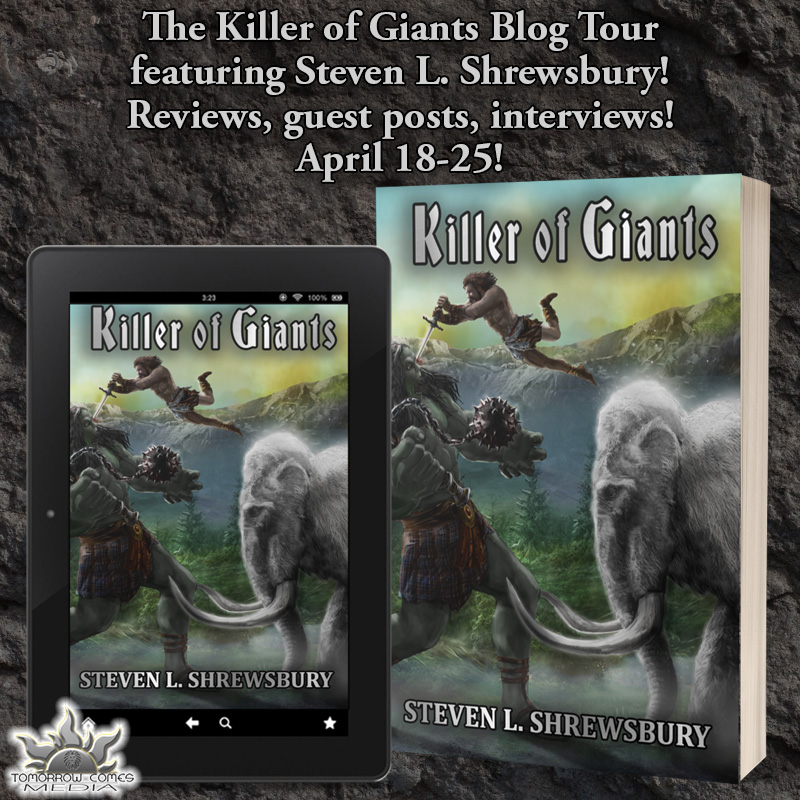 Welcome to an exciting blog tour featuring Steven L. Shrewsbury and his new, action-packed heroic fantasy novel, Killer of Giants! The tour takes place April 18-25 and readers of fantasy, sword and sorcery, and dark fantasy will love exploring first story of the Keltos warrior Rogan!
The blog tour features reviews, guest posts, and interviews, so don't miss any of the activities taking place on the participating blog sites!
---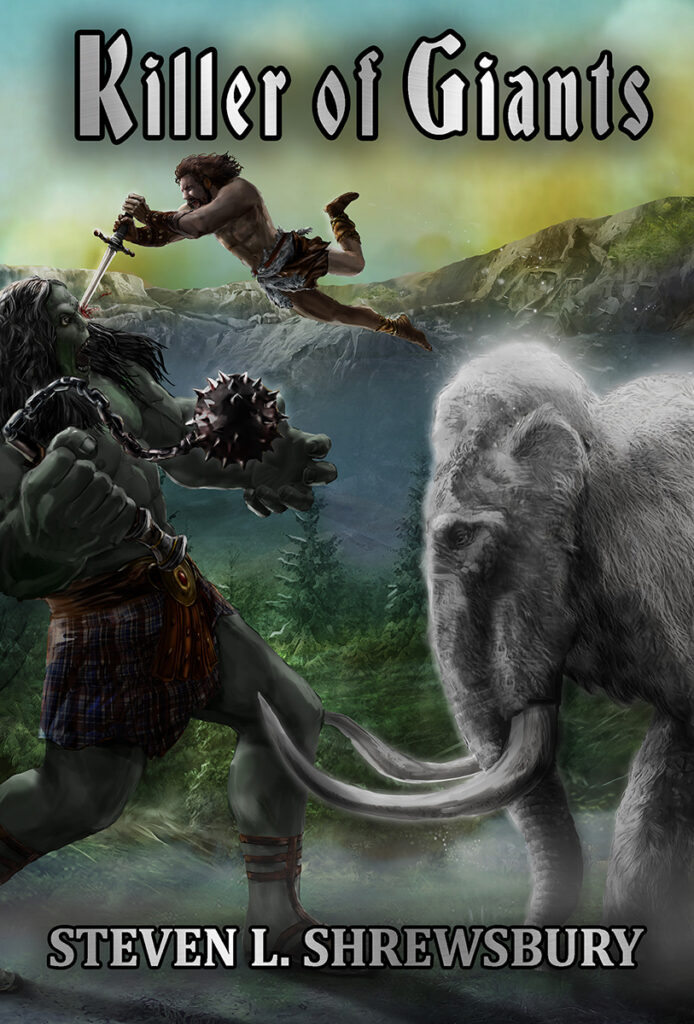 About the author:  Award-winning author STEVEN L. SHREWSBURY lives and works in Central Illinois. He writes hardcore sword & sorcery, fantasy and horror novels. Twenty of his novels have been published, including KILLER OF GIANTS, BEYOND NIGHT, BORN OF SWORDS, WITHIN, OVERKILL, PHILISTINE, HELL BILLY, THRALL, BLOOD & STEEL, STRONGER THAN DEATH, HAWG, TORMENTOR and GODFORSAKEN. His horror/western series includes BAD MAGICK, LAST MAN SCREAMING, MOJO HAND and ALONG COME EVENING. He has collaborated with Brian Keene on the works KING OF THE BASTARDS, THRONE OF THE BASTARDS & CURSE OF THE BASTARDS and Peter Welmerink on the Viking saga BEDLAM UNLEASHED. A big fan of books, history, the occult, religion and sports, he tries to seek out brightness in the world, wherever it may hide.
---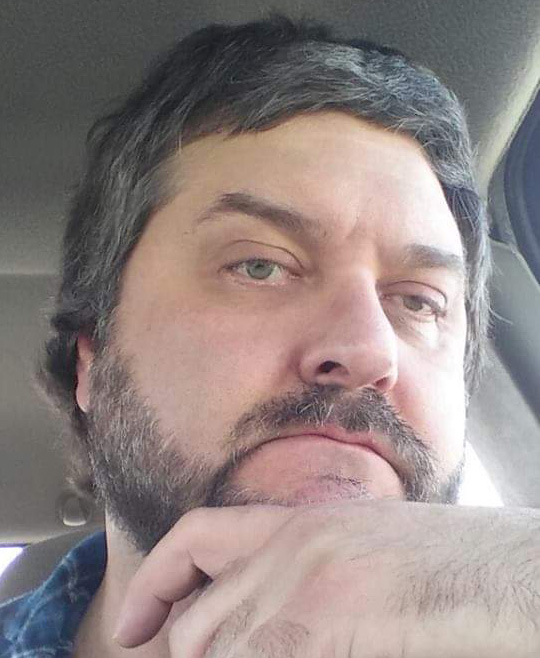 Book Synopsis for Killer of Giants: In an antediluvian world, Keltos warrior Rogan emerges as the lone survivor of a battle. Slaying a Nephilim giant from Shynar, Rogan takes back the mammoth his folk gifted the kings.
Soon, warriors are sent to recapture the mammoth and bring it to the Lord of the world, Zazaeil, a demon in human flesh, and the Nephilim giant Marduk, in the fabled city of Irem.
After learning that his sister is to be a sacrificial bride to Marduk, Rogan journeys to Irem in the company of Elisa, a warrior herself, whose mother is a wizardess. With a horde of warriors in pursuit, they encounter many evils, monsters, and challenges to their selves and souls.
Will the song of Rogan's blood make him strong enough to be the Killer of Giants?
---
Author Links:
Twitter: https://twitter.com/shrewsreh
Facebook: https://www.facebook.com/authorstevenshrewsbury
Tour Schedule and Activities
4/18    Jazzy Book Reviews    https://jazzybookreviews.com/       Author Interview
4/19    Horror Tree    https://www.horrortree.com          Guest Post
4/20    Exquisite Corpse        https://traciemcbridewriter.wordpress.com/         Guest Post
4/20    BOOKS TO CURL UP WITH     https://bookstocurlupwiith.blogspot.com  Review
4/21    The Write Start          https://www.thewritestart.net       Guest Post
4/21    BookWitch     https://bookwitchblog549755749.wordpress.com/           Review
4/22    Sapphyria's Books     https://saphsbooks.blogspot.com/ Guest Post
4/23    BookWitch     https://bookwitchblog549755749.wordpress.com/           Interview
4/24    Literary Underworld https://www.Literaryunderworld.com        Guest Post
4/25 Sheila's Guests and Reviews http://sheiladeeth.blogspot.com/ Guest Post
Links for Killer of Giants:
eBook Links
Kindle Version: https://www.amazon.com/dp/B09SGV5141
Nook Link: https://www.barnesandnoble.com/w/killer-of-giants-steven-l-shrewsbury/1141004710?ean=2940160798370
Print Links:
Amazon: https://www.amazon.com/Killer-Giants-Steven-L-Shrewsbury/dp/1736812556/
Barnes and Noble Link: https://www.barnesandnoble.com/w/killer-of-giants-steven-l-shrewsbury/1141044545?ean=9781736812556